Chuck's service department is unique in its abilities. We are a full-service facility performing a variety of repairs including general repair work, engine, transmission and driveline repair. Chuck's also does all types of performance upgrades, custom exhaust, fuel injection installations and complete engine building. Chuck's has the most diverse facility in Arizona. It is not unusual to see a vintage Corvette in a stall across from diesel pickup. All get first class attention and quality work.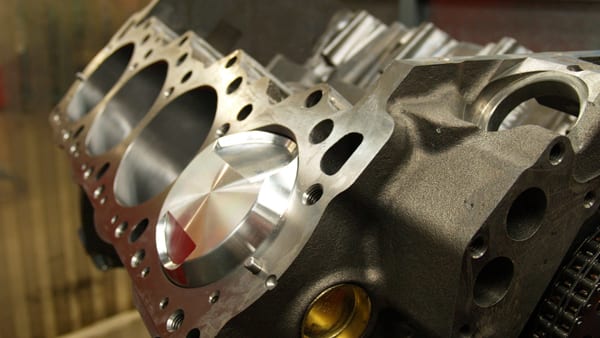 Custom engines for RVs and automobiles are kept to very high tolerances. Each engine is disassembled, cleaned and inspected. Cylinder heads have new guides installed and hand honed for clearance. They are checked with a bore gauge and will stay within .0002″ of clearance specifications. Hardened exhaust seats are installed to allow for long life with today's fuels. Seats are machined with a radius cutter allowing for maximum flow. The heads are trued and assembled with spring pressures set to precise specifications. The block is align honed and decked with a fixture to keep the deck surfaces perpendicular
to one another. The piston to deck clearance is set specifically for the application keeping combustion travel more efficient by getting more burn in the combustion chamber of the head. The cylinders are bored and honed with torque plates as applicable to simulate heads bolted on to block during process. Connecting Rods are reconditioned and the engine assembly is balanced. The same procedure performed to balance race engines! Then the assembly begins. At Chuck's every engine is built to match its application.
For more information on our services…
Contact us today for any questions about your vehicle.